Best Robotic Pool Cleaner Reviews
When it comes to spring cleaning our homes, it is easy to spend all our time and energy on the interior of the property. A neglected kitchen or bathroom can be a chore in itself. But what about the exterior? I don't just mean giving the window a wash or the front door a lick of paint.
What about your pool?
Your outdoor pool needs some attention getting it ready for the Summer season. Luckily, there are plenty of robotic pool cleaners out there ready to do the job. Here I have compiled some tips and product reviews to help you choose the best option.
Why Turn To Robotic Pool Cleaners For Spring Cleaning Your Pool?
Robot devices are a great idea for anyone that hates the idea of manual work because of the simple, automated processes. The first time I used one I stood back in amazement as it cleaned the floor and walls. They are also beneficial for reducing the cost of running the pool. These devices don't require the pool's pumping or filtration systems and are energy efficient. Furthermore, these intelligent devices actually can clean to a high standard.
Important Things To Consider When Choosing The Best Robotic Cleaner For Your Pool
Always check the specifications and user reviews of a device to get a better idea of its capabilities. Some cleaners are better suited to in-ground pools others that favor above ground installations. Some models are stronger than others. Some have a larger capacity for dirt. Then there is the difference in cleaning methods and programming.
If you are a technophobe like me, you want it to be automatic but easy to use. Also, the smarter the device, the better the cleaning path. Make sure you understand your cleaning requirements and find a model that matches.
5 Product Reviews Of Some Of The Best Robotic Pool Cleaners For 2017
The following models are items that I have selected based on their positive online reviews. You can use this selection to get a better idea of the specifications and options. Once I decide to upgrade my pool cleaner, it will be with one of these. You may agree or decide to use this as the basis for your search.
1) The Dolphin Nautilus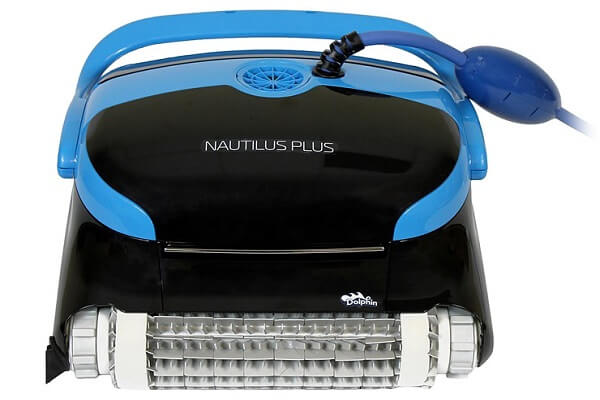 The first model I want to mention comes from a company renowned for their many robotic devices. Dolphin is consistently among the top brands for product reviews and best sellers. This model is for use in the in-ground pool around 50ft long. I can see why many people would appreciate this new design. The 24v dual drive motor allows for a fast, efficient clean and it can negotiate the walls too.
It also has a specialized, easy-to-clean filter that is great for algae. There are a couple of reasons why I won't be buying this version myself. First, I hear it is a bit heavy to take out the water. Second, the filter is no good for large pieces of debris like twigs, which my pool attracts like a magnet.
2) The Polaris 9550 Sport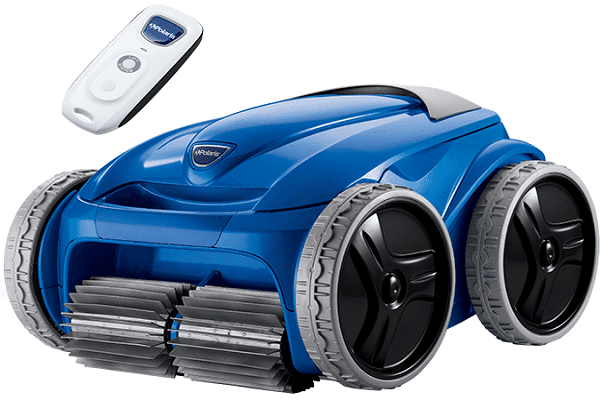 This "sporty" model is appealing for anyone like me that doesn't want to have to get their hands dirty. It is tough, powerful and capable of working alone – although the 60ft cord can get a little tangled up. Unlike the Dolphin model, this Polaris cleaner can handle large debris with no problem. It uses Vortex Vacuum Technology and solid blade brushes while the 4-wheel Aqua-Trax tires cover every square inch. Another bonus with this surprisingly lightweight device is the intelligent system.
It contains ActivMotion Sensor Technology and a programmable timer for seven days, so really can navigate the right path on its own. The downside of all of these features and smart programs is the cost. This one of the more expensive robotic pool cleaners on the market. However, positive product reviews online suggest it is worth it.
3) The Hayward Shark Vac RC9742WC XL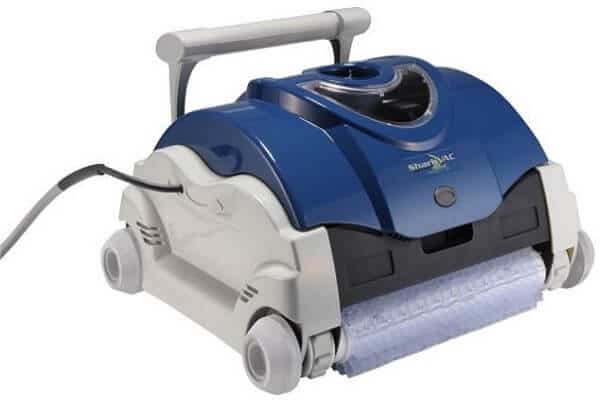 This Hayward model often does well in user reviews because of its energy efficiency. Many of us pool owners like to think that we are doing our bit for the environment with a green purchase. This is the case here is its energy use is apparently 94% lower than typical models. When we add in the speed of the clean and the automatic shut-off, there are lots of energy-saving measures.This shut-off is an "out-of-water" sensor that shuts down the blades when not required. The addition benefits of this in-ground pool cleaner are that it can handle multiple surfaces and has easy-clean filters. The drawbacks are that these filters do need regular cleaning and I have read reports of it flipping over in use.
4) The Smartpool Smart Kleen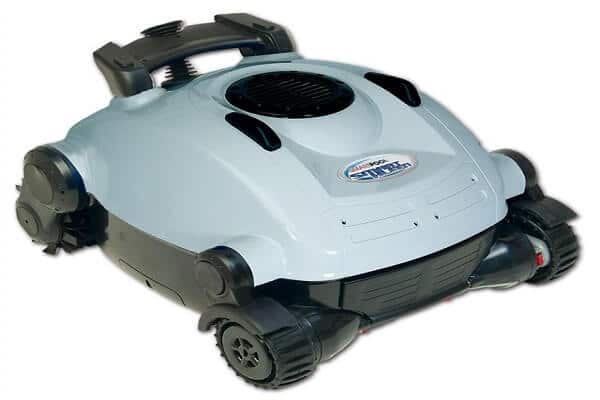 Versatility is a good trait in robotic pool cleaners. It means they should be able to handle more than just one surface or dirt type. One of the selling point of this SmartPool cleaner for me is the use of the over-sized filter bag for twigs, pine needles, and acorns. It is also suitable for small/medium above-ground swimming pools and small in-ground pools.
They call it the SmartKleen because of the intelligent navigation system, automatic 2-hour shut-off, and drainage system. The biggest complaint that I have seen in user reviews is that the power cord is too short at 40ft. Other than that, it has a lot going for it. It is light, reliable and offers a good clean.
5) The Aquabot Pura AJET124

The final device in my list of robotic pool cleaner product reviews is this AquaBot model. It may not have the intelligent features of some of the models above, but it is tenacious. This system uses Hydro-Robotic Technology and a NeverStuck to cover the pool floor with ease. It also has two tough brushes and non-marring wheels that are suitable for multiple surface types.
This is a pretty easy-to-use system by all accounts. Most attribute this to the two timer settings – one or two hours – and easy-clean top-loading filter bag. I love that it has two filter bags for both small and large debris. The downside? Some say that it doesn't clean the walls that well, which would be a deal-breaker for me.
No matter which robotic pool cleaner you purchase, you will need to maintain the correct chemical balance to prevent bacteria, and various algae from blooming in your pool water.  Checking your water on a regular basis, cleaning debris from the skimmer basket, checking your pump filter, and using a robotic pool cleaner for the walls and bottom of your pool should give you a sparkling pool to enjoy throughout your swim season.  Relax and have fun at your next pool gathering.