Best Cleaning Products In Home
Spring cleaning is a term that fills many people with dread. I used to be the same. That all changed when I realized I was going about it all wrong. I had multiple products for the same function, cluttering up my kitchen cabinet.  By changing my selection of cleaning products, I was able to get a better result and reduce my time.
That even got to the point where I enjoyed using some of the products because they were so much easier to use, effective and nice smelling. Try out some of my favorites from this list and see if you agree. These products could change the way you clean and save you time and money.
Bathroom Cleaning Products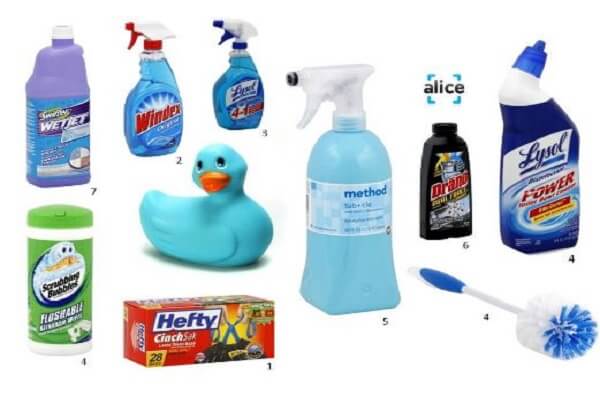 Lysol Toilet Bowl Cleaner: Let's start this spring cleaning guide with the worst job. No one wants to face a dirty toilet. This product is still my favorite here as it performs well and comes in different options and scents.
Scrub-Free Soap Scum Remover: This is one of those products that does precisely what it says on the packet. No fuss and great results. The scum lifts with ease and saves me lots of time.
Bar Keepers Friend: This one has a more cryptic name, but I use it on my sinks to keep them rust-free and sparkling. Be aware that it only works on white sinks as it can tarnish color. If in doubt, try something else.
Lysol Tub & Tile: This is another no-nonsense, time-saving gem in my cleaning cupboard. Just spray it on the sink or bathtub, wipe it off and enjoy the smell of a freshly disinfected bathroom. This one is in my weekly regime.
Kitchen Cleaning Products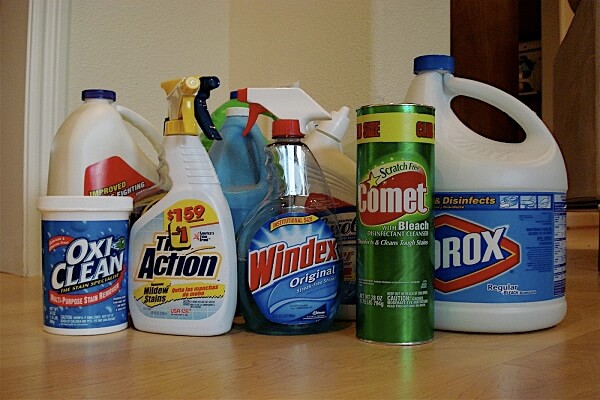 Clorox Clean-Up: To be honest, this could be in either the bathroom or kitchen spring cleaning section because it is so versatile. This nice-smelling cleaner attacks grease and mold on many kitchen appliances and is my go-to product for the fridge.
Murphy's Oil Soap: It is easy to forget about the kitchen cabinets when worrying about the fridge and oven. This soap sorts out that problem by cleaning wooden cabinets with ease. It also smells pretty good too.
Stainless Steel Magic: Then there are the stainless steel items around the kitchen, like the appliances and handles. I admit that I used to rush these as I didn't have the right tools or enough time. This "magic" cleaner leaves my appliances looking great in very little time.
Other Cleaning Product
Windex: This old-faithful product is still a must-have item in my house because it is more than just a window cleaner. My bedroom mirrors are so much brighter after using this.
Fantastik With Oxy Power: I mostly use this as a carpet cleaner for those tiny spots of coffee and juice left behind. It is also surprisingly good on glass tables.
Formby's Furnitures Polish: Again, there are no prizes for guessing what I use this product on. There are many of polishes out there that are greasy and smell like chemicals. This one is cleaner, fresher and more pleasant.
Mr. Clean Magic Erasers: I want to end this spring cleaning guide with my new favorite product. I was skeptical about these sponges, but they perfect for removing toddler fingerprints from walls. They even deal with stubborn crayon marks.