Best Tips For Kid-Friendly Crafts
As parents, we can never have too many activities in the house for our children to keep them entertained. At this time, the last task we want to do is buying them toys and gifts. The solution comes in passing on our home hobbies to our children through kid-friendly crafts. Here are 15 great arts and crafts activities to enjoy.
Papercraft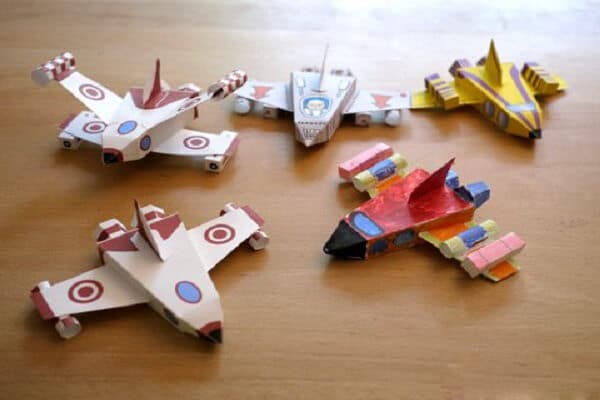 1) Kids are never too old to get into papercraft. Paper planes are the perfect example of classroom mischief with a hidden skill. Teach your children to make aerodynamic planes and create a target board for competitive play.
2) Once planes become boring, move into some other shapes and designs with origami. Origami frog is a great choice because they are easy and fun to make. The bonus here is that if you get them right, you can make them hop. This opens up a whole new game.
3) These frog hopping activities are a little rough for my little girl. However, she does love making little baskets and boxes for the kitchen. We use them to hold sweets and cookies in the winter. In the summer, they are perfect for berry picking.
Artistic Kid-Friendly Crafts
4) The fun of art activities is the chance to create pictures and make a mess, right? I find it best to use materials that wash away and use the driveway as a canvas (much less mess). A new option that I will be trying on summer afternoons is ice chalk.
5) Alternatively, you could let them create art on each other. Have your kids been admiring your tattoos? Temporary recreations with non-permanent inks could keep them amused for a while. That is as long as they play safe.
6) Another interesting art material that I discovered is foam paint. You mix shaving foam, glue, and paint and put it in a plastic bag. Cut the tip off to form a piping bag and create a masterpiece. The foam will harden for a permanent picture. Don't believe me? Just try it and see.
7) Hands up who else has a cupboard of dead, runny nail varnish they can't wear. Put those bottles to great use with a crash course in modern art. The brighter and shinier the colors the better. Pour them onto a tile, swirl them together in a marble effect and enjoy.
8) On a similar note, hands up who else has a stash of old magazines they won't read. That means you have pages and pages worth of collage materials for your kids. Create a bigger challenge with a theme or color as the focus.
Baking And Kitchen Chemistry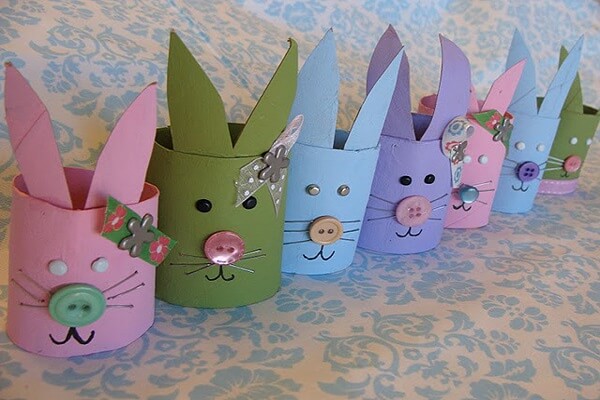 9) Play dough is a fun must-have item for all families, but have you ever considered making it yourself? There are lots of easy recipes out there for this odd baking treat. The good news is that it is also edible.
10) You can also create a lava lamp with nothing more than glass, water, olive oil and food coloring. It's a fun trick with a scientific edge. Kids will want to do it over and over and show their friends.
11) Create your volcano. This may sound like something for elementary school science fairs, but you can teach the basics to kids. You just need some paper-mache, vinegar, and baking powder.
Other Games That Incorporate Home Hobbies
12) This next one is another treat I plan to make in summer. Memory games are great for kids. You can make cards with pairs of designs and jumble them up. The shell game adds a new twist but does require a lot of flat shells to paint on.
13) The idea of story stones is adorable and something that families can make anywhere. Find pebbles on a beach or from the garden and paint them with elements and characters. These stones are then moved around to tell a story.
14) Create your car track. Have you also got one of those car track rugs that's looking a bit stained and lost its appeal? If you have a wooden floor and some colored tape, you can devise a new one for toys cars. Rip it up at the end of the day for even more fun.
15) Finally, kid-friendly crafts and upcycling all have their practical uses, and this is also true with fancy dress. Scraps of materials and sewing can create wizard robes and dragons tails. The plastic bottle makes equipment for firefighters and more. The only limit is your imagination.